This summer we went to the Emerald Isle, also known as Ireland, in the North Atlantic. There is talk of very nice landscapes, of all the natural wonders, of the inhabitants who welcome the tourists with open arms and not to forget all the pubs.
---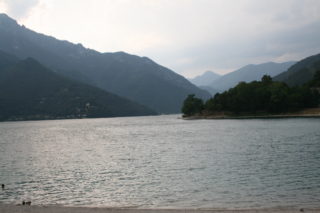 ---
It was a two-week journey and we started out with travelling in the South. Our first stop was Cork. We stayed at a hotel named 'Hayfield Manor Hotel' (highly recommended), next to 'University College Cork'. One of our visits in the second biggest town of Ireland was the 'English Market Cork'. This market is one of the oldest and most famous food-markets in the world! One speaks here of a 'feast for the senses', there is something of everything (meat, fish, cheese, wine,…) and all this from ALL OVER THE WORLD. The whole lot is fresh and homemade. I can just say that all the exotic products will amaze you.
After that we went to Cobh, where we visited the 'Titanic Experience Cobh'. This is worth visiting, it is explained very well and the exhibition is pretty to watch. It is especially interesting because the building, in which you can see the exhibition, is still the original 'White Star Line Ticket Office'.
Our second stop was Dublin, but on the way to the capital we had a little staging post in Blarney. Blarney Castle is one of the most famous tourist attractions in all of Ireland. The castle really thrilled me, with its big gardens, the waterfalls and the wonderful flora and fauna of Ireland which can be found all around the castle. Furthermore, there are numerous myths and legends which belong to the fortress, one talks for example of the 'Stone of Eloquence'. According to legend, the person who kisses the Blarney Stone gains the gift of eloquence.
---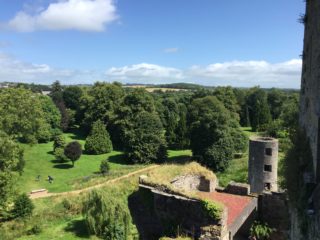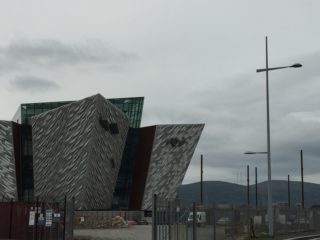 ---
After our little stop in Blarney we went to 'Baile Atha Cliath', also known as Dublin. Most of the sights of the town we visited partly on foot and partly by bus. We went sight-seeing to the Aviva Stadium, Temple Bar, Trinity College, Guinness Storehouse and a lot of other things. The exploration took us other three days.
The highlight of our trip was Belfast, Northern Ireland. In the 'Old Smoke' city we visited the biggest titanic exhibition worldwide. When you go to Ireland you have to go to this titanic exposition! Everything is explained very well, you are so immersed in the story from thence.
Ireland really blew me away. You promptly become aware of the fact that tourists are really welcome there and that the inhabitants are very helpful. If you have a good mind to discover something new, than you have to go to the Emerald Isle!